How do you decide?
Are you struggling with a range of
career choices
and you don't know how to choose?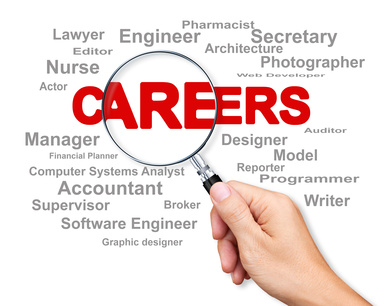 Many of my career change clients seem to get really stuck when it comes to generating new career ideas for themselves.  They often find it hard to let go of the idea that any new career has got to somehow connect up with what they have done before and so the choices they come up with are quite limited.Well there is no doubt that some career changes do build onprevious work experience and that is not necessarily a bad thing But it doesn't have to be so.
I like to encourage clients to really think laterally when exploring career choices.  And one way of doing this is to try thinking about general themes that underpin what they really want to do.
Exploring Career Themes
Career themes are important guides when you are reviewing different career options.  It is easy to come up with general themes that point you in the right direction, but what do you really mean when you say 'I want to work with people' for example.  Exploring career themes in more detail can help you work out what might be right for you and can be great starting points for more detailed thinking about career change.
Here are the top themes that come up regularly from would-be career changers together with a few of the questions you need to ask yourselfto unpack what these themes really mean for you.
I want to work with people
What kind of people?  Adults, children, teenagers, people who are ill, those who need advice? And how will you be working with them?  Educating or training them?  Selling to them?  Curing them of physical or mental illness?  Managing and directing them?
I want to do something creative
What does creative mean to you?  What will you be creating?  A novel? Paintings or sculptures?  Will you be designing clothes, jewellery, stage sets? Or will your creativity be inventive involving you in coming up with new ways to solve technical or business problems?
I want to travel
Where do you want to travel to?  Do you just mean getting out of the office, or do you want to travel locally,  ationally or internationally?  How frequently do you want to be away from home? Do you actually want to live and work abroad?
I want to earn lots of money
How much is lots of money? What will money give you? What difference will that make for you? How long and hard are you prepared to work to achieve this goal?  Have you got a particular skill or talent that you can develop and sell?
I want to make a difference
In what way do you want to make a difference?  What influence do you want to have and on whom?  Do you want to help individuals or change political systems to help many? Do you want to discover or invent something that will change lives?
I want to do something interesting
OK, so what is interesting to you? What are you doing when you get so absorbed you don't notice time passing? If you could do something 'just for fun' what would it be? If you were locked in a bookstore overnight, which section would you camp out in?
Do any of these themes and questions ring true for you?  Take some time to reflect on what your top career themes are.  They can be a great way to help you narrow down some of the career choices you are considering.
Want more help?
Here's another approach to making career choices for you to consider